Neapolis 510 º C, the most powerful electric oven in the world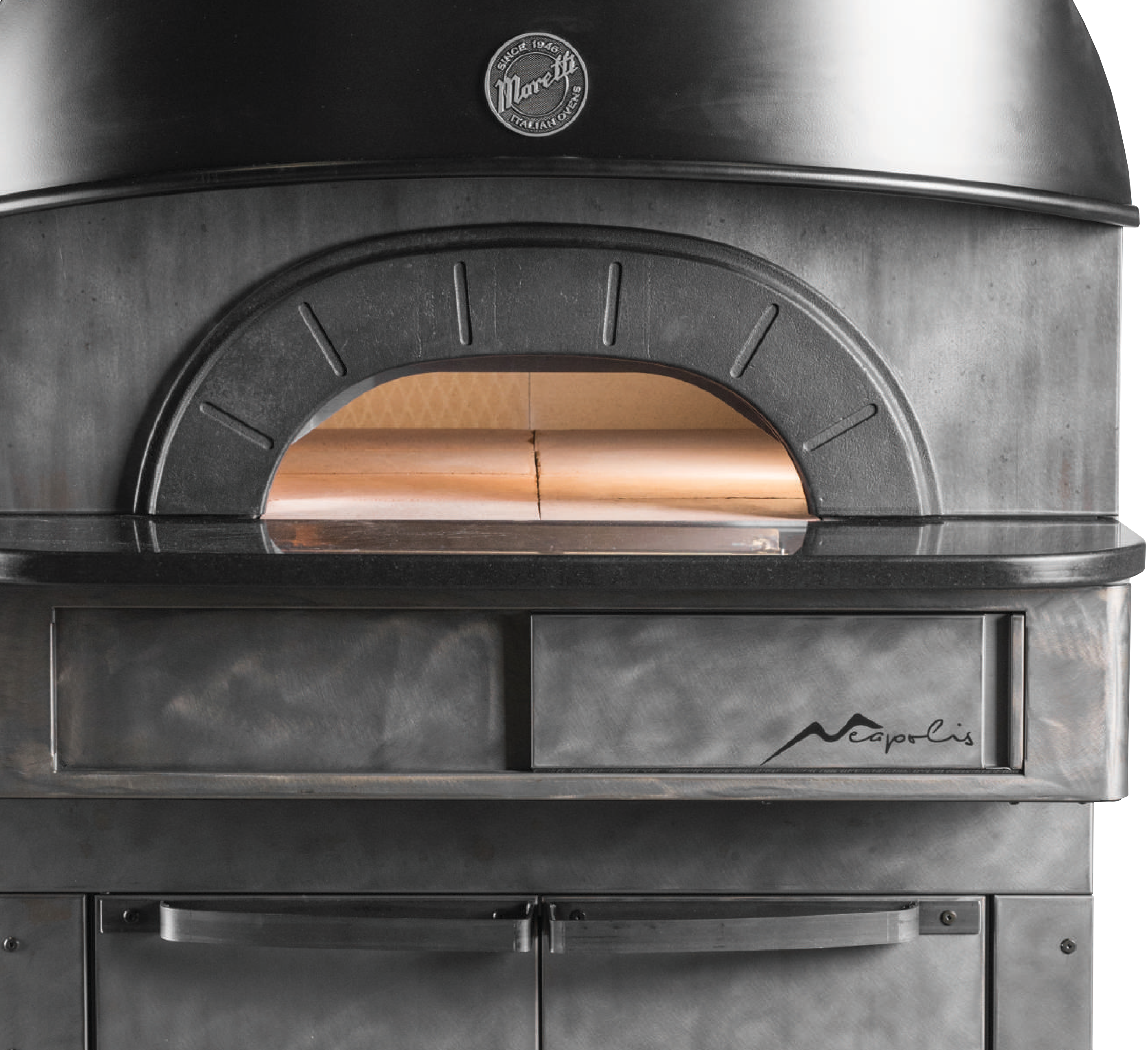 24/07/2018
Since 1946, Moretti Forni have been designing and producing pizza ovens with a single objective: perfect cooking. So was born the Neapolis 510 º C, the most powerful electric oven in the world.
Neapolis is an exceptional cooking tool with an innovative design that respects the tradition of Neapolitan pizza makers by emulating the cooking conditions of the traditional wood-fired oven. However, the advantages of using Neapolis compared to traditional wood-fired ovens are many, since you do not need to buy or store firewood every day, the temperature is stable and even inside your oven and energy consumption is minimal, thanks to a fibre insulation that keeps the heat inside the Neapolis.
Among this new model's advantages are: the possibility of programming it to switch on and off, the availability of space in the lower part of the oven, with the possibility of having a fermentation chamber, and its zero emissions for the environment compared to traditional ovens.
Neapolis has been created with the finest materials, applying intelligent technological solutions to improve efficiency and reduce consumption. It stands out for its software that operates the maximum installed power of 14.7 kW to reach the maximum working temperature in 1 hour and 45 minutes, and its minimum power consumption during this process: just 6.5 kWh.
Another of its remarkable features is its smart management, since it allows you to programme electronically not only the on and off switch but also the temperature in the floor and interior ceiling of the oven.
Its insulating materials, the vintage stainless-steel finishes, its mouth made of high strength cast steel, the black steel hood, the refractory cooking surface and the optimised resistances are the details that make Neapolis unique.
Neapolis combines craftsmanship, intelligent management and a patented cooking surface that allow you to maintain the ideal humidity in the pizza and to cook whatever you wish without interruption.
The official exclusive distributor for Moretti Forni throughout the national territory is Frigicoll, a Spanish family firm with 60 years of history, a pioneer in the introduction of technological solutions of leading brands in the sectors of air conditioning, refrigerated transport, hospitality, refrigeration for supermarkets and household electrical appliances.