Midea All Easy, the new easy-to-install model from Midea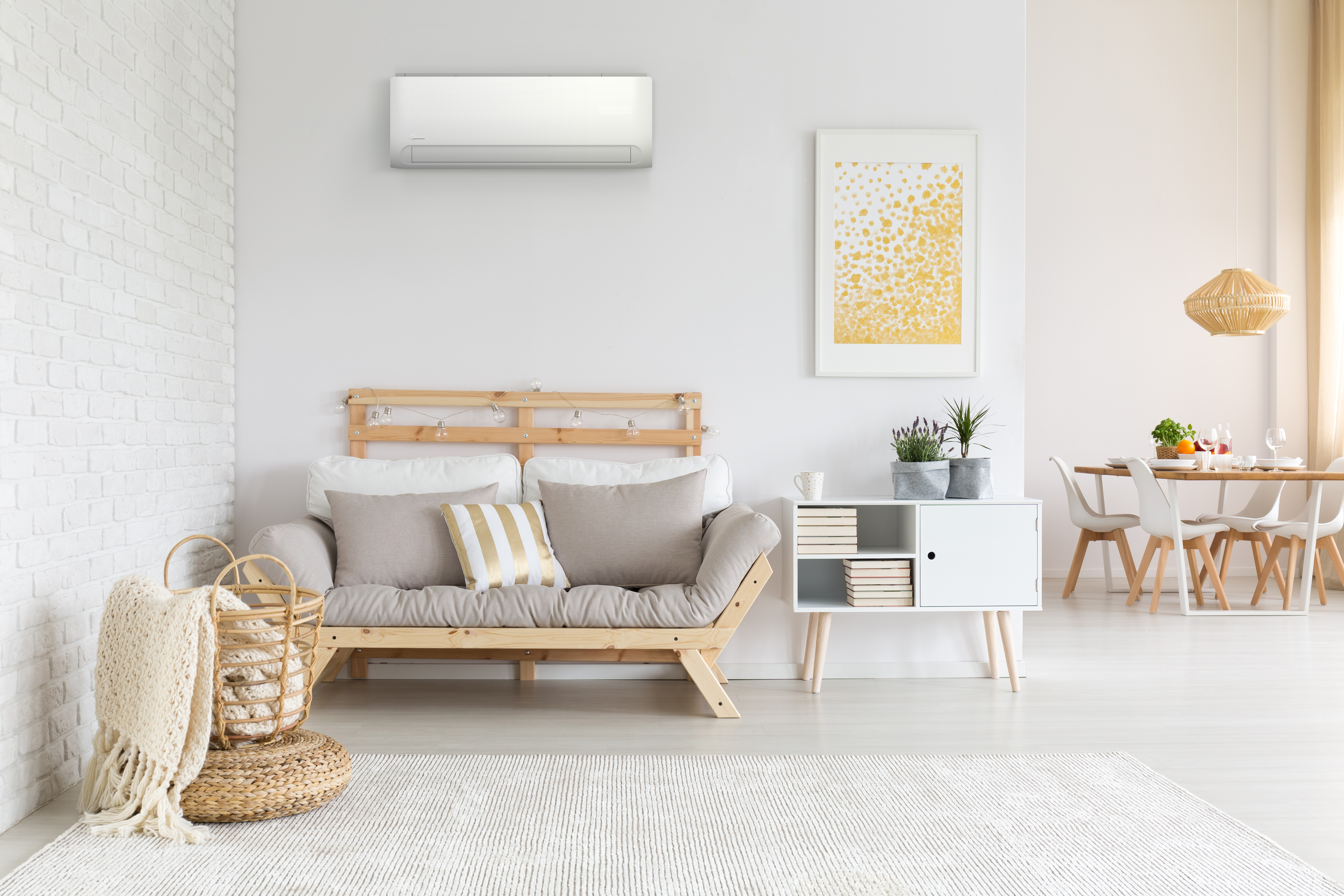 06/08/2018
Midea present their new All Easy machine, the new model from Midea that makes installation even easier and considerably reduces assembly time.
Midea All Easy is the Midea unit that is conceived and designed to make the installation and maintenance of air-conditioning easier. Its ease of assembly, disassembly, and fast access to the principal components of the device are the specifications that make this possible.
Easy installation
The main advantages of the unit in terms of installation level are: the incorporation of a sturdy and simple support, the 50 mm margin of sideways movement of the unit, which was previously hung on the wall, and its system of hinges in the support that allow an opening of 168 mm to facilitate the cooling and draining connection at the back of the unit.
Easy maintenance and cleaning
When it comes to maintenance, the Midea All Easy has quick and convenient access to clean the filter, without having to open the front panel. In addition, thanks to the rotating panel, access to the interior of the unit is much easier, with quick access to all electronic components, the evaporator and the fan, without having to detach the unit from the wall, which allows you to solve any possible cleaning or breakdown issue quickly.
Other advantages of Midea All Easy
Midea All Easy holds A++ energy certification, which means that the unit is highly efficient with very low consumption.
Among the many advantages that the unit has to offer, we would highlight its Silence mode, which enables it to reduce the sound of the air-conditioning to just 21 dB, so that you can rest easily and creating a comfortable and peaceful environment.
Midea All Easy offers the capability of controlling the unit from your Tablet or Smartphone. By fitting a USB adapter and making a small configuration, we can manage the units remotely and there is even a weekly programmer.
Finally, Midea All Easy has a set of filters that eliminate bacteria, viruses, allergens and unpleasant odours very effectively. What is more, the Self-Cleaning function eliminates condensation and expels bacteria.
The official exclusive distributor for Midea throughout the national territory is Frigicoll, a Spanish family firm with 60 years of history, a pioneer in the introduction of technological solutions of leading brands in the sectors of air conditioning, refrigerated transport, hospitality, refrigeration for supermarkets and household appliances.