Meet Menumaster® MRX, up to 15 times faster than conventional microwave ovens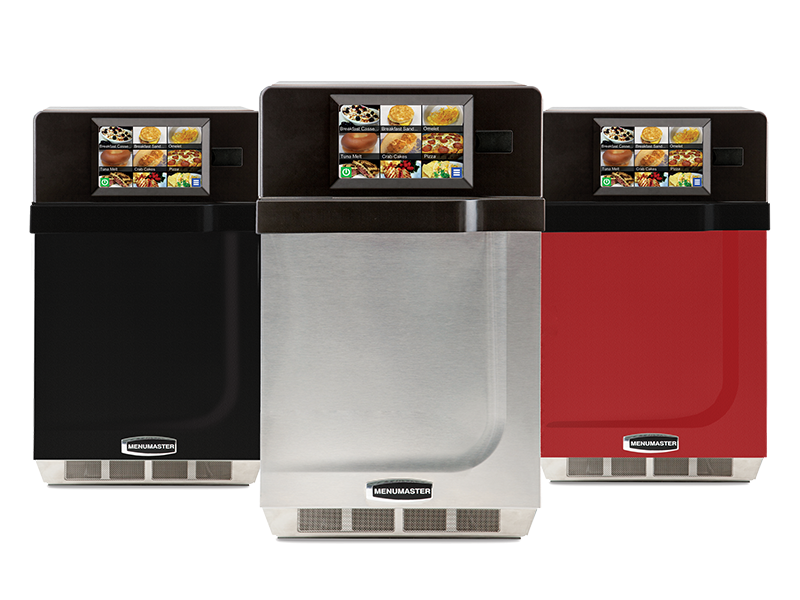 24/07/2018
Menumaster® MRX is the new high-speed oven from Menumaster. Up to 15 times faster than conventional microwave ovens. This model has a compact design which makes it the ideal solution for service counters of franchises and new kitchens. Despite its small size, Menumaster® MRX includes two types of energy: convection and microwaves.
It has an optimised air flow in the oven for perfect golden and toasted finishes of foods and the ventilator fan speed can be adjusted easily from 0% to 100%.
Among this new model's features of are its fully customizable True Touch HD touch screen, its programming software with its image-based menu to eliminate language and literacy barriers and its elegant and contemporary style.
In addition, Menumaster® MRX is the perfect choice for those who are looking for safe operation and easy cleaning. Through its internal door that descends below the cooking surface, food can be removed from the internal oven space safely. Its non-stick oven liners, pre-installed for easy cleaning and rapid cooling, speed up cleaning at the end of the day.
MRX is a major innovation for the brand and, together with Jetwave and MXP, it completes the range of Menumaster combined high-speed ovens.
The official exclusive distributor for Midea for Spain and Portugal is Frigicoll, a Spanish family firm with 60 years of history, a pioneer in the introduction of technological solutions of leading brands in the sectors of air conditioning, refrigerated transport, hospitality, refrigeration for supermarkets and household electrical appliances.