Participation in Madrid Fusion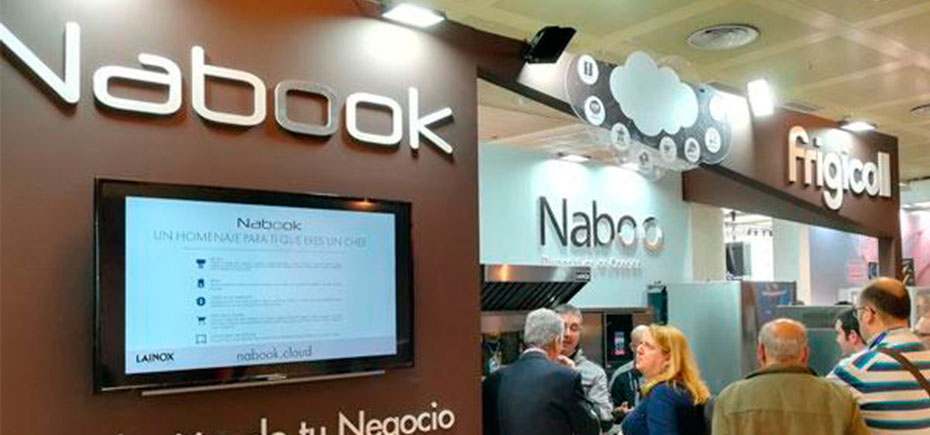 28/02/2018
From 22 to 24 January, 2018, Frigicoll will participate in Madrid Fusion with its star products : the devices Neo and Naboo, and its new digital platform Nabook.
January, 2018– Madrid Fusion – This event, held since 2002, was created to bring the latest trends in contemporary cuisine to chefs and other gastronomy professionals worldwide, as well as to respond to the need for a forum for learning, knowledge and exchange at all levels. Year after year, Madrid Fusion has succeeded in positioning itself as a leader in the sector, providing international recognition to Spanish gastronomy and a place where different cultures can exchange ideas.
Frigicoll will participate in the event, presenting the new items from the hotel and catering brand Lainox, for whom we are the exclusive distributor in Spain. This brand, specialist in the manufacturing of equipment for professional catering, especially combi ovens, will exhibit its flagship products, Neo and Naboo, together with its latest service, Nabook.
Neo is much more than a blast chiller. This multi-functional device combines heat and cold with functions that range from food mixing, slow cooking and fermentation, to name but a few. What's more, it has a user-friendly touch screen and a USB port where you can upload or download your recipes.
In addition to its multi-level cooking and smoke grill, Naboo's absolutely exclusive feature that makes it stand out from all other professional ovens is the Cloud digital platform. Thanks to its Internet connection and its shared knowledge space on the cloud, Naboo is able to provide a unique experience to its users, linking up with cooks around the world, creating the collaborative kitchen, where you can share your work easily, wherever you are.
Also worth a look is Nabook, the new feature this year. The company Lainox, leader in innovation, has created this portal on the Internet where you can manage your business, create and configure your recipes, organise your shopping lists intelligently and synchronise with your Naboo oven.
Frigicoll offers this free service, whether you have a Naboo in your kitchen or not, so that you can better manage your business and enjoy all the advantages that this portal offers absolutely free of charge.
Don't forget to sign up at Nabook and don't miss the opportunity to learn about these products first hand at our Stand at Madrid Fusion with live Cooking Show and demonstrations on January 22, 23 and 24.