Discover the new worktops from De Dietrich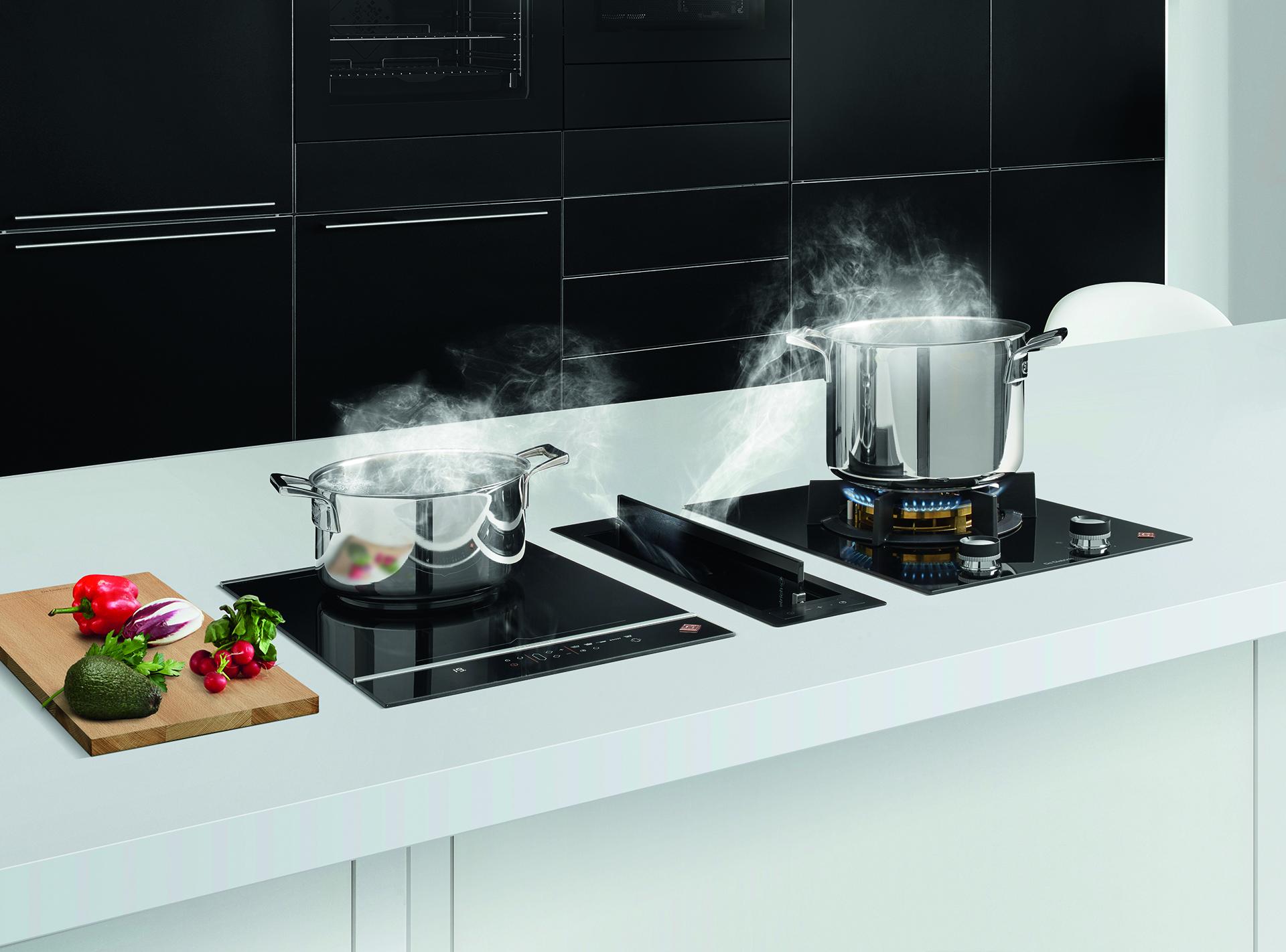 17/07/2018
De Dietrich, the experts in cooking, present their latest innovations in hot plates and worktops for this year. The leading French brand in induction surprises once again with a superb technological design unique in its novel product features.
Absolute black, Iron grey, Pure white and Platinum are the four exclusive collections of the new Fascination range of hot plates. Black, grey, white, and platinum are the featured colours of these four collections, which are combined with prestigious materials such as cast iron, crystal, platinum and copper, as well as a blend of textures, to create a design without precedents.
The new HoriZone induction plates are featured, which allow one to reach a power output of 5,000 W in different inductors without increasing the total power of the installation. In addition, these plates multiply the cooking combinations with their exclusive concept of automatic recognition of the size of the receptacle on the plate surface, which means they can work with any kind of receptacle that can be used with induction heat.
These horiZone plates can be complemented with other accessories such as an extractable plate and grill, another of De Dietrich's innovations. Thanks to the grill designed in cast iron, you can enjoy a barbecue inside your home and forget about the smoke and charcoal. You will be able to seal your meats and other foods perfectly to achieve an unbeatable result.
The griddle and grill have been designed to slot into one of the horiZone burners. A cooking function associated with the programming on the keyboard will allow you to give full rein to your culinary talent and improvisation.
The official exclusive distributor for De Dietrich throughout the national territory is Frigicoll, a Spanish family firm with 60 years of history, a pioneer in the introduction of technological solutions of leading brands in the sectors of air conditioning, refrigerated transport, hospitality, refrigeration for supermarkets and household electric appliances.