Refrigerated transport

Refrigerated transport
THERMO KING REFRIGERATION SYSTEMS FOR THE TRANSPORTATION AND DISTRIBUTION OF PERISHABLE PRODUCTS, RELIABLE, EFFICIENT, HIGH PERFORMANCE AND ECOLOGICALLY RESPONSIBLE TEMPERATURE CONTROL SOLUTIONS, THAT YOU KNOW YOU CAN TRUST AND THAT GUARANTEE YOU THE PROFITABILITY OF YOUR BUSINESS. A WIDE RANGE OF PRODUCTS AND SOLUTIONS SPECIALLY DESIGNED BY THERMO KING, WORLD LEADER IN TECHNOLOGY FOR TRANSPORTATION AT CONTROLLED TEMPERATURE, THAT GUARANTEE THE SAFETY OF THE CARGO / FREIGHT IN TRANSIT.
Featured Projects
J Carrion
Transport services
Equipment supplied:

Trailer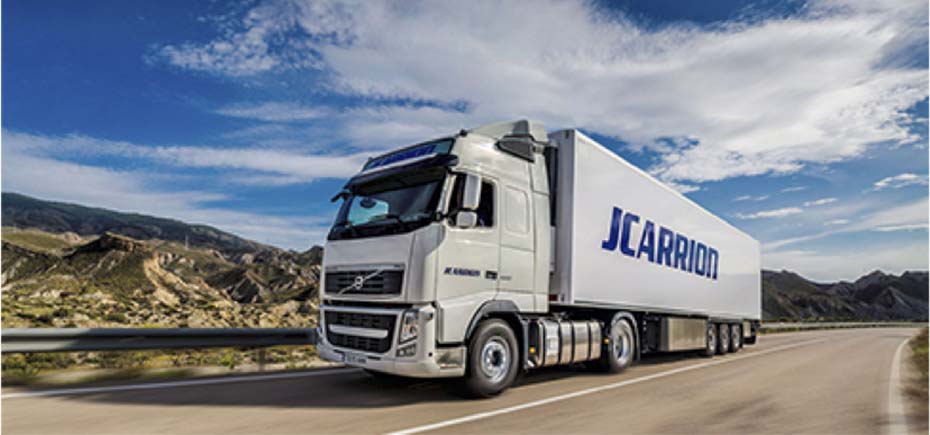 Multimedia
75th birthday of Thermo King
Technical Services
Products are becoming increasingly sophisticated and call for greater specialization and training of our repair technicians, therefore, at Frigicoll, we are committed to our technical support service. Here you will find the Official Technical Support Service of the manufacturer that guarantees an adequate training, equipment and experience of its technicians , the use of original parts and competitive rates in repairs. Find the service point closest to your geographical area.