Falmec, silence in the kitchen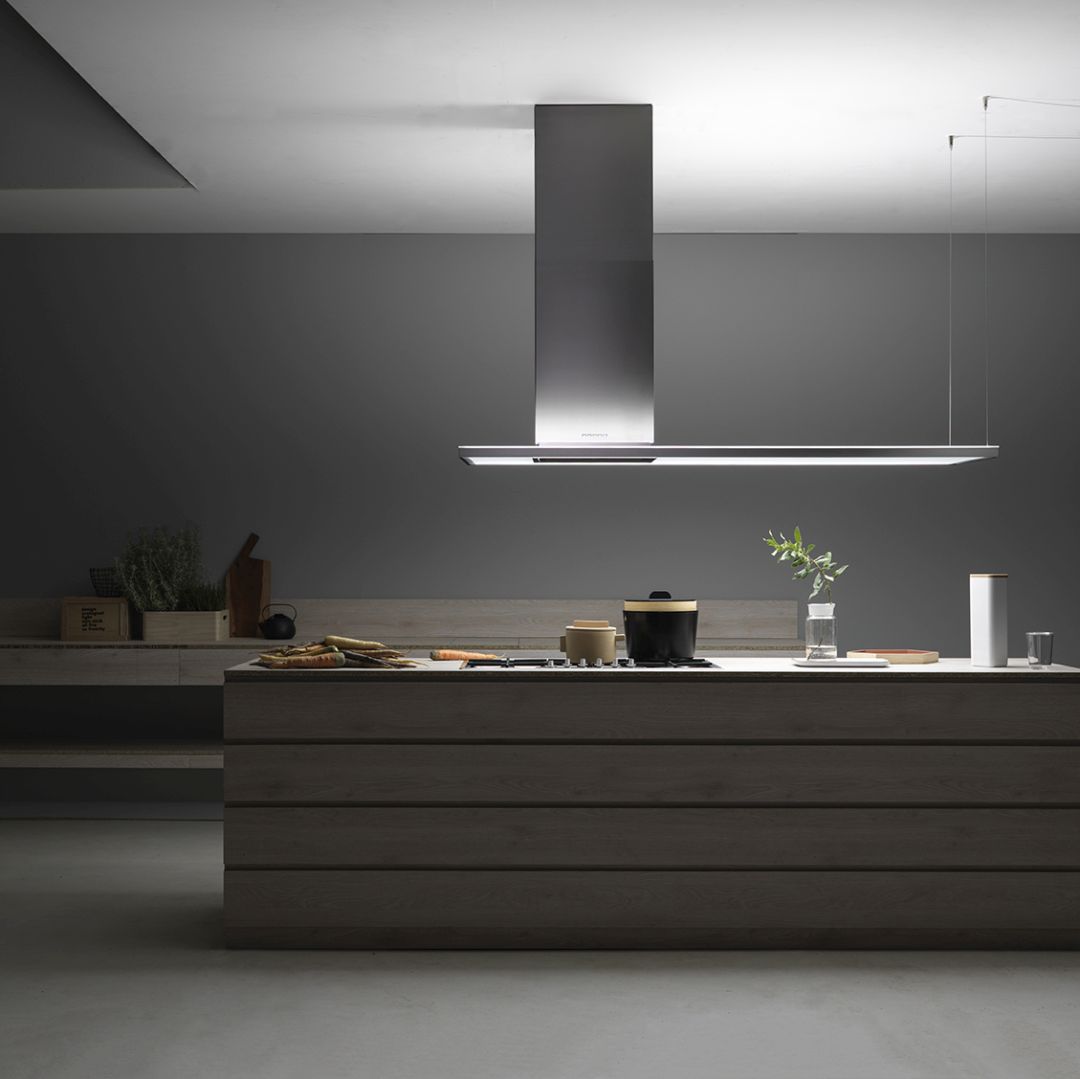 20/07/2018
The sound of tranquillity is silence. Noise pollution is considered to be one of the main causes of physical and mental stress. Rediscovering peace and serenity is increasingly difficult. Falmec, the experts in kitchen air extraction, have come up with a solution that suppresses noise thanks to the innovative NRS technology (Noise Reduction System), which combines high performance and an incredible improvement in domestic comfort.
The demanding quality processes and their close collaboration with specialised laboratories have enabled Falmec to position itself as the industry's leading exponent of silence in the kitchen. With the NRS system®, The Italian brand has created a collection of incredibly silent oven hoods that enhance quality of life in the kitchen. NRS® technology allows you to cook, work, chat and listen to music without hearing the irritating noise of extractor hoods, while at the same time delivering unbeatable air extraction.
Hoods with the NRS system reduce the noise level to a minimum, to a level that is barely noticeable. Falmec have drastically reduced the noise level, achieving an extraordinary benefit in the kitchen by reducing noise by up to 86%, achieving silence in the kitchen.
The Italian brand Falmec has redefined the concept of air extraction in the kitchen, with a revolutionary innovation that combines experience and knowledge in air renewal.
The official exclusive distributor throughout the national territory is Frigicoll a Spanish family firm with 60 years of history, a pioneer in the introduction of technological solutions of leading brands in the sectors of air conditioning, refrigerated transport, hospitality, refrigeration for supermarkets and household appliances.